Attending your first event can be daunting, but this ultimate step-by-step guide will leave you feeling confident and prepared. In this guide, you will learn everything from researching the event to making the most of your experience.
It's always exciting to attend events, whether it's for work or pleasure. But if it's your first time, you may feel a little overwhelmed. You might not know what to expect, feel anxious about meeting new people or unsure about what to wear or bring.
But don't worry, with a little bit of preparation and a positive attitude, you can make the most of any event you attend. Whether it's a conference, trade show, or networking event, this step-by-step guide will help you navigate every stage of the process, from pre-event planning to post-event follow-up. With these tips, you'll be able to enjoy your first event and make connections that will last a lifetime.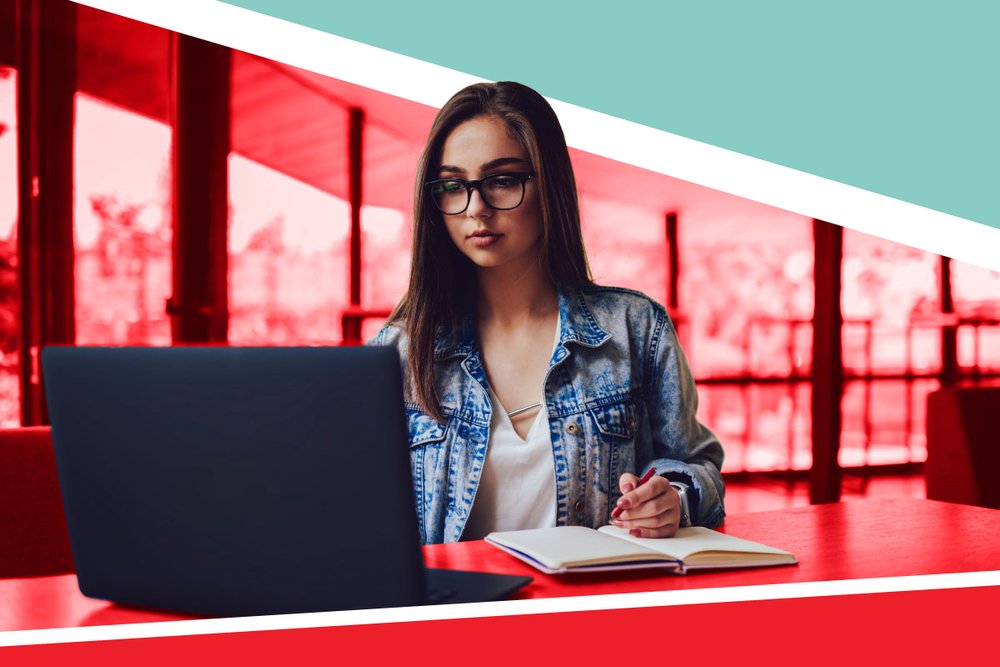 Credit: www.shemmassianconsulting.com
Understanding The Basics Of Event Attendance
Defining Event Attendance And Its Purpose
Attending events means joining a gathering or happening where people go to share their common interests, gain knowledge, or simply spend time with others. It can range from small, local gatherings to large, international conferences intended to achieve specific objectives.
Attending events provides a chance to learn, network with like-minded individuals, and have fun. Some of the core purposes of attending events include:
Gaining insights and knowledge about a topic or industry
Networking with others in the same or related fields
Exploring new opportunities
Promoting your business or brand
Interacting with vendors or potential partners
Types Of Events And Reasons For Attending Each
A vast range of events is available to cater to a variety of interests. Each event type serves a specific purpose and offers unique benefits to its attendees, such as:
Conferences: Great for learning about new trends and developments in a particular industry or field, and connecting with peers to offer and receive business insights
Trade shows: Give participants access to new products, services, and trends in specific industries, and also provide ample opportunities to network with industry peers and discover new sales prospects
Festivals: Serves as an excellent way to relax, unwind, and get entertained while exploring the music, food, and drink scenes
Workshops: Aimed at improving particular skills, learning new techniques, or enhancing productivity or performance in a particular area.
Networking events: Facilitates easy networking with like-minded individuals and can lead to career opportunities in a particular industry.
Social events: Suitable for building and strengthening social connections and meeting new people.
Identifying The Events That Cater To Your Interests
Discovering the events that suit your interests can be an overwhelming task with many types of events out there. Identifying your goals and interests is the first step towards selecting the right event to attend. Here are some ways to identify the events that cater to your needs:
Check with your colleagues and peers about the events they are attending in your field or area of interest.
Search for related events on social media platforms or dedicated event websites.
Subscribe to industry publications and magazines to get notified of upcoming events.
Explore the local events calendar or the university calendar in your area.
Understanding The Physical And Virtual Attendance Options
Physical events allow attendees to participate in face-to-face interactions with others, while virtual events take place online and provide a chance to participate from anywhere. Virtual events provide a more convenient way to attend due to the recent pandemic, cost-effective, and eliminate the need for travel.
In contrast, physical events offer a chance for more meaningful interactions and the opportunity to meet new people.
Tips For Selecting The Right Events To Attend
With all the types of events and attending options available, finding the right event to attend can be challenging. To ensure a worthwhile experience, here are some things to consider before making your choice:
Determine the objective of attending the event.
Check the schedule and verify if it aligns with personal obligations.
Check the location and assess the travel distance and cost.
Consider the cost of attending the event.
Research the event's reputation.
Check the event's speakers' profiles and their past speeches.
Check the event's agenda to see if it aligns with your goals and objectives.
Pre-Event Preparation Guide For First-Time Attendees
Attending an event for the first time can be both exciting and overwhelming. With so much to do, it's easy to become anxious and overlook essential pre-event preparations. Therefore, to ensure that you have a stress-free experience, we have put together a comprehensive guide that covers everything you need to know before attending an event.
In this section, we will cover how to register for events and secure tickets, preparing a checklist of essential items to carry, researching and familiarizing yourself with the event program, identifying and reaching out to potential event co-attendees, and tips on travel and accommodation arrangements.
How To Register For Events And Secure Tickets:
Research and identify the event you want to attend.
Look for the official event website and check for registration and ticketing options.
Choose the appropriate ticket category and purchase it online.
Keep your ticket in a safe place such as email or an online ticket platform.
Make sure you are acquainted with the refund policy and follow it in case of unexpected circumstances.
Preparing A Checklist Of Essential Items To Carry:
Make a list of all the necessary items you will need for the event.
Double-check your essentials list to ensure that you are not missing anything.
Pack a comfortable backpack or bag large enough to carry your items.
Include a power bank, water bottle, and snacks on your list.
Researching And Familiarizing Yourself With The Event Program:
Obtain a copy of the event program ahead of time.
Go through the timetable and identify sessions or talks you want to attend.
Study the program to familiarize yourself with keynote speakers and panelists.
Note the location and time of each event on the program to avoid schedule conflicts.
Identifying And Reaching Out To Potential Event Co-Attendees:
Look up the event hashtags on social media to connect with other attendees.
Find relevant groups on social media platforms like facebook or linkedin to network with other attendees.
Engage with like-minded people via the event's online platform.
Tips On Travel And Accommodation Arrangements:
Look for hotel options close to the event venue.
If you're traveling from out of town, book your accommodation and travel arrangements early.
Consider transportation options to get to the event venue, such as public transportation or ride-sharing services.
Pack appropriate clothing according to the weather forecast and the nature of the event.
By following these pre-event preparations, you will be able to make informed decisions and ensure that you have the best possible experience at your event.
Maximizing Your Event Experience
Attending events is an excellent opportunity to learn, network, and develop personal and professional skills. But how can you make the most out of your event experience? Here are some tips to follow:
Navigating The Event Venue And Locating Essential Amenities
Before the event, familiarize yourself with the venue's layout, where the sessions you want to attend will take place, and where the amenities are located.
Create a map or download one from the event's website to identify restrooms, food and drink stations, charging stations, and exits.
Arrive early to avoid last-minute rushes and allow yourself plenty of time to explore before the sessions begin.
Engaging With Speakers And Other Attendees During The Event
Engaging with speakers and other attendees during the event can help you establish valuable connections and gain insights.
Attend sessions early and participate actively by asking questions or sharing your experiences.
After the session, approach speakers and ask questions or share your thoughts. Don't forget to exchange contact information.
During social events, approach other attendees and initiate conversations. You never know who you will meet or what opportunities may come your way.
Leveraging Social Media And Other Networking Opportunities
Social media and networking opportunities can help you stay connected with speakers and attendees, even after the event has ended.
Follow the event's social media pages and use the event's hashtags to join online conversations.
Share event highlights and insights on social media and engage with other attendees.
Attend networking events and use online platforms to schedule meetings with people you meet at the event.
Making The Most Of Exhibit Halls And Peripheral Activities
Exhibit halls and peripheral activities at events can also be valuable sources of information and networking opportunities.
Visit exhibit halls and engage with exhibitors to learn about new products, services, or opportunities.
Attend peripheral activities such as workshops, demos, or q&a sessions to enhance your learning and gain practical skills.
Participate in group activities or challenges to network with other attendees while having fun.
Maximizing Learning And Taking Notes For Future Reference
Attending events is a valuable opportunity to learn new skills, techniques, and industry trends.
Take notes during sessions using a pen and paper or a note-taking tool.
Highlight key points, quotes, and action items that you can apply or share with others.
Review your notes after the event and share them with colleagues or peers who may find them valuable.
Make the most of your event experience by following these tips, and you'll be on your way to building valuable connections and gaining new insights.
Conclusion
As a first-time event attendee, it can be daunting stepping into a new space with unfamiliar faces. However, by following our ultimate step-by-step guide, you can feel confident and comfortable navigating any event. From researching the event beforehand to making connections during the event, we covered all the bases.
Remember to bring essentials like a fully charged phone, business cards, and comfortable shoes. Don't be afraid to ask questions and approach people, as networking is a vital part of any event. By being prepared and keeping an open mind, your first event experience can be a stepping stone to future success.
We hope this guide has given you the tools and confidence to attend your first event with ease. Happy networking!